Exhibit Furnishings
At all Biotechnology Calendar, Inc. events exhibit furnishings, flooring, and concierge service are provided and set up for you as part of your exhibitor registration package (no extra charge for this service). Other trade show companies charge hundreds of dollars for these services, and often prohibit you from using your own to save money on this part of the event.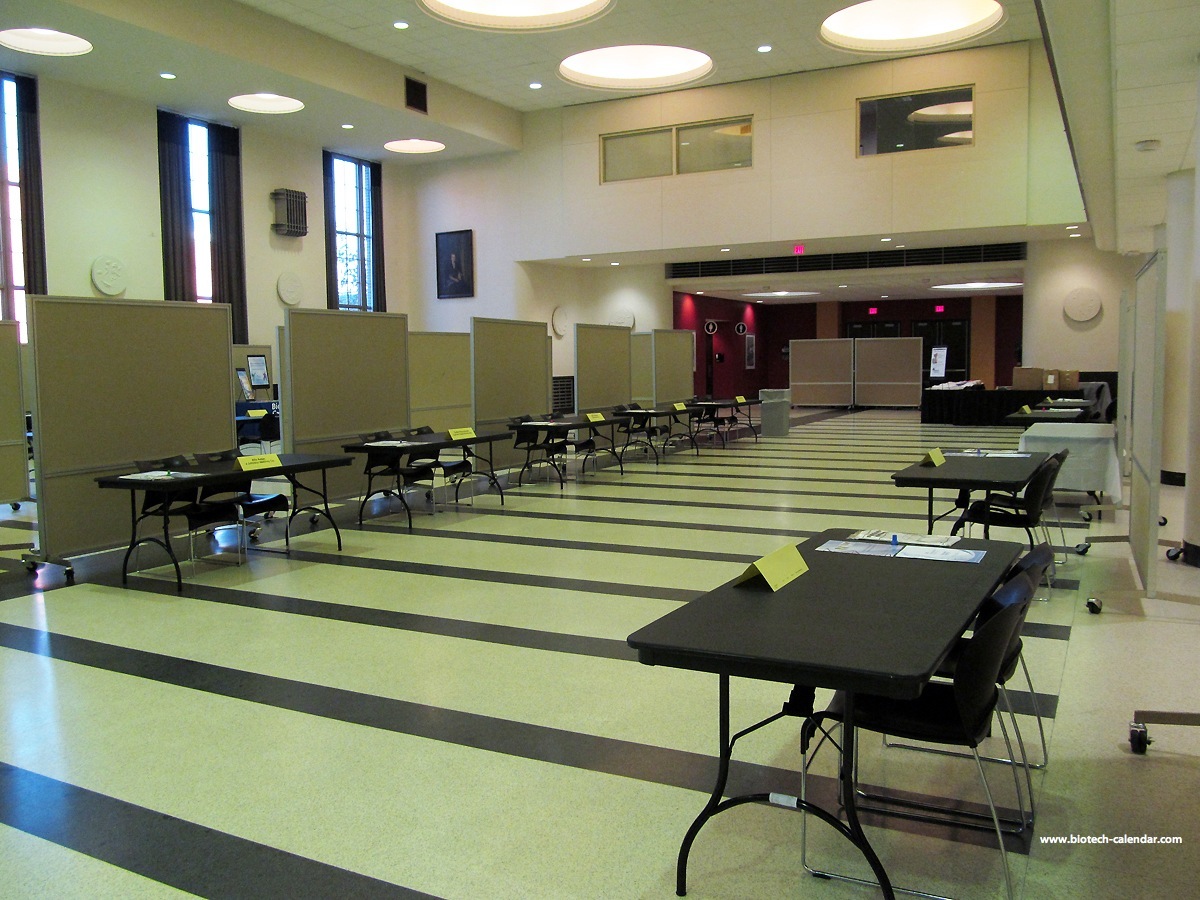 What exhibit furnishings are provided? We provide a 6 foot by 2.5 foot table, two chairs, and a table covering. Additionally for Biotechnology Vendor Showcase™ events we provide a professional pipe and drape back drop for each exhibit space. We make sure there are trash cans nearby and that your entire exhibit is set up ready for you.
What is not included? Dividers are not included in Exhibit Furnishings.
How does this benefit the exhibitor? Exhibitors don't have to worry about the following time or cost consideration: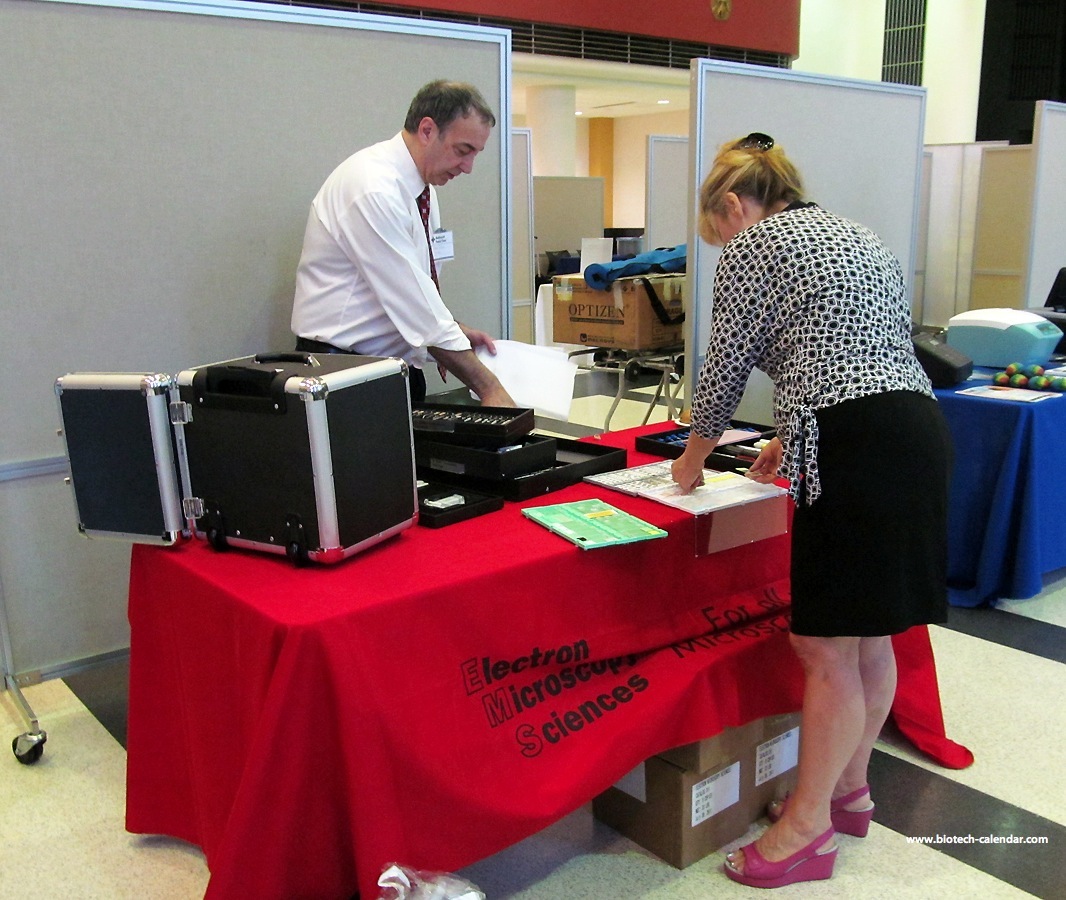 The time it takes to make arrangements to rent, to ship or to bring in tables and chairs;
The costs associated with renting, shipping or purchasing furniture and backdrops
Issues related to quality, set up, take down or storage.
Interfering with the sales reps focus on sales
Because it is pre-arranged, all your sales rep needs to do on the day of the event is show up on time with a great attitude and their sales material and focus on how they can meet the need of the attending researchers and what the benefits your products have to offer.
How does this benefit the researcher? In addition to being a benefit to the exhibitors, providing all of the furniture for the event provides an aesthetically pleasing and uncluttered exhibit floor. It is nice for researchers because everything has the same tabletop, which makes it easy to move through the show and see the different companies and their product offerings. The researchers can focus on solving their research challenges on hand.
How does this item differ for Basic vs. Premium? It doesn't differ.
How does this item differ for Biotechnology Vendor Showcase™ (BVS), BioResearch Product Faire™ (BRPF), and Front Line™ series? They are all the same, except at the BVS, pipe and drape is included.
What is the estimated value of this item for BVS, BRPF and Front Line series? $100-$500 depending on the show and if pipe and drape backdrops are included.
What does it take for us to provide this item for the exhibitors/what do we do to make this happen? We rent the furnishings from the university or from a reputable company and we pre-arrange delivery. We ensure the tables are high quality and that they are sturdy. We test each table for sturdiness; pushing, shaking and wiggling each one, to make sure the table is stable and sturdy. These tables will hold valuable equipment; we make sure the equipment is safe. We set up the tables and chairs before the show.
We look forward to helping you demonstrating your lab equipment and products at your next Biotechnology Calendar, Inc. event!