Welcome to the 2017 Photonics Marketing Season!
We are offering you a chance to improve your scientific sales by facilitating contact between you and targeted photonics researchers who attend our shows. This opportunity to provide on-campus researchers with science solutions is a great way to make valuable sales connections.
Increase Photonics Sales
If your company produces hardware or software used in any aspect of photonics, light research, application, or development, these targeted academic events are for you. By exhibiting at one of these very targeted Physics/Photonics Show™ university events, you are provided with a unique opportunity to:
Get increased visibility for your photonics brands and products
educate your current and future audiences while networking with key professionals in the field
Immediately see increased sales opportunities in this specialized marketplace
The highly targeted meet ups generate interested and enthusiasm for your products in select, and highly funded university markets across the nation:
Demonstrate your products
Distribute product samples
Answer product and research protocol questions
Address nonverbal communication clues
Overcome objections
Network with industry professionals
Establish strong relationships with your customers
With an extended network of researchers at specific universities, we connect you with the targeted PhD level research audiences you are seeking. Let us show you how our events bring you both excellent value and effective brand exposure to make the most of your marketing dollars.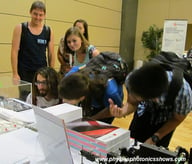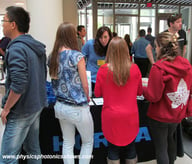 We look forward to partnering with you to make your 2017 a year of growth and success. Register by January 26, 2017 to take full advantage of this Photonics Special offer!